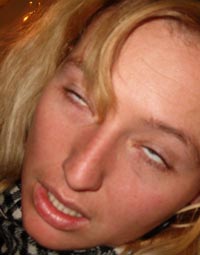 Krissy
Why you should choose me as your African Bride:
Why the fuck is it always YOU who CHOOSES? FUCK YOU! This is what I portray in my art, this is why I must excrete your FILTH back on you, you sub-opressive cock-swine. I'm SICK of the FAKE, LIMP quasi-inheritance you claim over my Cunt because you carry the cock. You disease. You Virus. Fuck you.
What I'm looking for in my First-World Life-Partner:
Place to stay. Matress. Fresh needles.
ADD TO SHOPPING CART!